The Badlands Art Association is a group of western North Dakota artists. We offer area artists of all abilities the opportunity to showcase their work. The BAA Art Show invites the public to a venue to see the wide range of art being created in our area.
The Badlands Annual Art Show is our biggest event of the year. The three-day regional fine art show features many different artworks including clay pottery, oil paintings, watercolors, pencil sketches, and photography.
There are three divisions to the show: amateur and professional. Student entries are coordinated through local schools.
For more information visit:
http://badlandsarts.com/
https://www.facebook.com/BadlandsArtAssoc/
Email: baa @ badlandsarts.com
BAA Logos to download.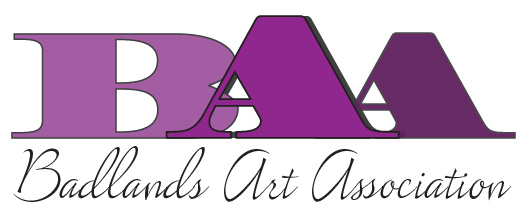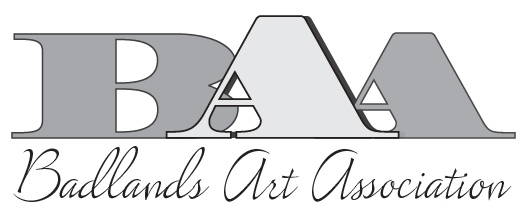 Logo design by Darla Hueske