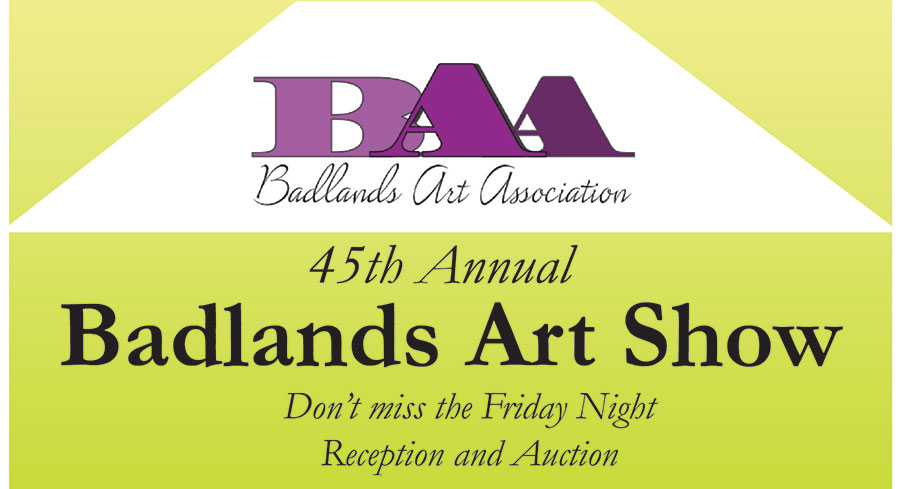 November 13 – 15, 2015
Ramada Grand Dakota Lodge in Dickinson, North Dakota
Schedule of Events
FRIDAY Nov. 13
6:00 p.m. – 9:00 p.m. Opening Reception for artists and the public
Silent auction (see list below)
Musical entertainment by Michael Stevenson
SATURDAY  Nov. 14
10:00 AM – 4:00 PM Exhibition hours
1:00 PM – 3:00 PM Music in the afternoon by John Klein, Jay Haverluk, Clay Shaeffer, and Marie Thernes
SUNDAY Nov 15
10:00 AM – 4:00 PM – Exhibition hours
Artisan Booths will be set up through Saturday and Sunday, from 10 AM to close at 4:00 PM.
Some of the goodies up for auction are

Celebrations and Crafts basket:
Art Class certificate for two people
Art Supplies (Charcoal Paper Pad, Willow Charcoal Sticks, Blending Stump)
Hydrangea Cement Leaf
Stained Glass Garden Art
Dakota Sew & So A gift basket
Dickinson Tire Gift basket with oil changes
Scott Karsky Gift basket
Dunn Brothers Coffee gift basket
Jim Kisse, Photographer, New Leipzig, two different 24×36 framed prints.
And we continue to get more donations for the silent auction as we get closer to the show. If you are interested in donating something for the auction, please contact us at showandtellartist@gmail.com
ATTENTION ARTISTS
You must pick up your artwork immediately following the show on Sunday at 4:15 PM. We do not assume responsibility for works that are not removed on time. BAA is not responsible for any artwork NOT picked up.
Map to Ramada Grand Dakota Lodge